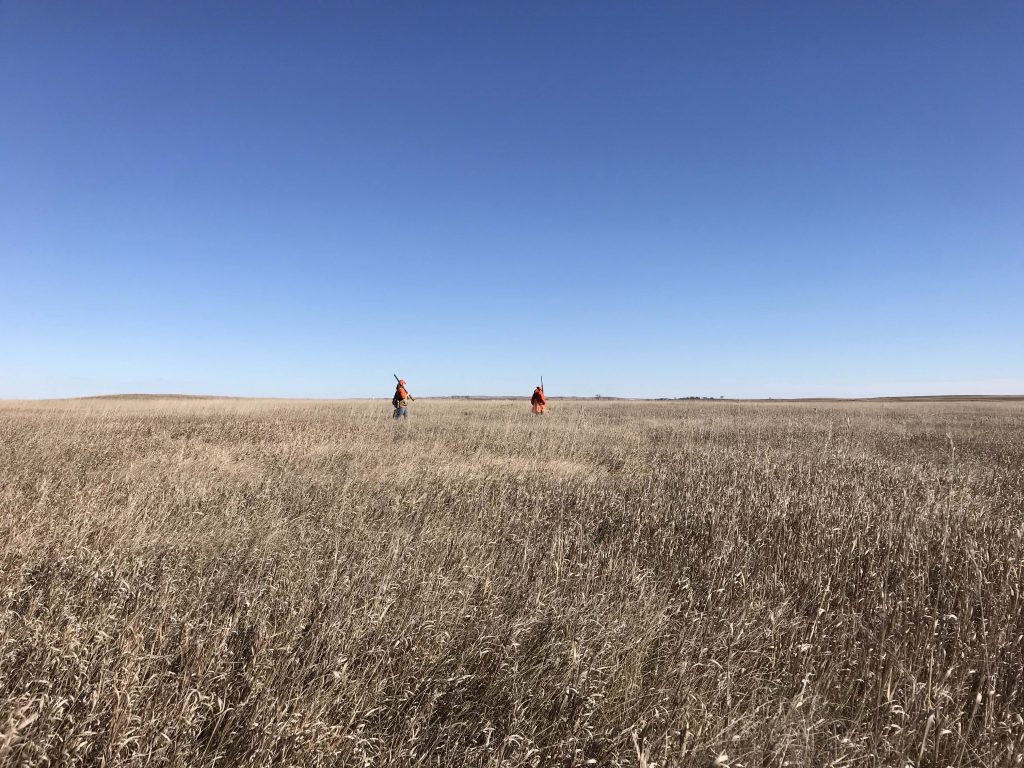 I was raised with weimaraners as a child and had an understanding of their temperaments and husband had seen a Weimaraner as a child and loved their looks. I actually bought our first weim, CH Grayangel Kodiak II, SH, SDX, RDX, VX, for the husband as a first anniversary gift, this had been a joke between us since I had the time to train a bird dog and he did not.
Kodi became our learner dog and also our foundation bitch producing three very nice hunting Weimaraner litters. Our crew of Weimaraners has grown since purchasing our first bird dog. We have also evolved over the years in our goals with our dogs. We will always be committed to promoting the breed as serious hunting dogs as we quickly realized back then that only a handful of Weimaraner breeders actually hunted their weims. We soon realized how lucky we were to end up with a great hunting Weimaraner like Kodi because at that time, they were extremely hard to find.
We are serious hunters and we hunt everything from deer to waterfowl and all upland species. Our focus soon became producing Weimaraners that right out of the gate are natural hunters. While we do believe that any dog or bitch that we do use for breeding should be proven in some venue our primary interests are hunting with events being secondary. We do ask that all of our puppy owners run their pups through, North American Versatile Hunting Dog Association (NAVHDA) Natural Ability, its a one time event that we feel does showcase the natural ability our Weimaraners are bred to have. For us, as breeders, it's a great way to gauge where we are with our breeding program and we do critique each litter we produce for natural ability. We are not so interested in awards or titles but we do participate in events ourselves to prove our breeding program. Our primary goal is producing hunting Weimaraners but some field events can be indicators of good field ability as well. We health test all of the Weimaraners we do use in our breeding program for hips, elbows, thyroid and eyes; we feel that healthy Weimaraners with great temperaments are also important to our breeding program. The health results can be found on the Orthopedic Foundation for Animals ( OFA) website as well as listed here on our website.
We are now many generations into our legacy of hunting Weimaraners and we are proud to say our Weimaraners do hunt! I have listed all of our personal dogs on the "Our Dogs" page with their health test information. I have several other bitches/dogs available for our future use that are owned by others but they too will be tested in field venues and have all the health clearances done before they are used in our breeding program.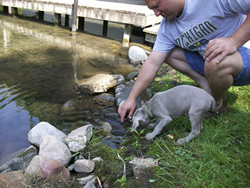 I frequently guide hunts for groups and we have used  many of our pups to guide even though they were under a year old. It's quite impressive to see our pups find and handle birds as our pups do at such young ages. Many of our hunting adventures are featured in the photo galleries. Please enjoy our site and feel free to contact us if you should have any questions! As stated on each web page, we only sell to hunters, given our commitment to produce hunting Weimaraners we believe they should be in homes that will utilize their natural abilities.
I was recently fortunate enough to add a dear friend, puppy owner, and awesome amateur trainer as a co breeder; Mindy Brown has been added to the Timberdoodle family and has been an absolute pleasure to train and work with.  Mindy has been in Weims with her husband Drew for  many years and we share the same breeding philosophy regarding temperament, trainability and health being absolutely crucial  in our breeding program.   We also agree that exceptional bitches are crucial to produce pups that have a solid work ethic. Mindy did an outstanding job with her bitch Timberdoodle's Toast to Touchstone, SDX, RDX, NAVHDA NA 1, UT 1, ,"Moxie"  earning a UT prize 1, first attempt and then did an amazing job of preparing Moxie for the NAVHDA Invitational.  Moxie is now retired from all events and is hunting with Mindy during their bird season and also guiding hunts when they have the time.
Sincerely, Camille Rice & Mindy Brown